About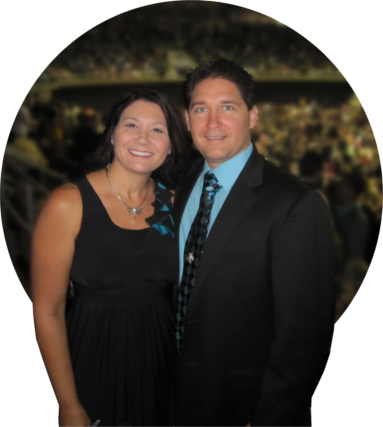 My name is Carrie. I live in East Texas with my wonderful husband, Bryon. He's the love of my life. I'm pretty much an uncomplicated, open book. Reading, chocolate, and coffee are some of my favorite things.
I've held several interesting job positions in my life ranging from clerical/office work to working as the artist liaison for an art publishing company. I've always been a bit of a perfectionist; therefore, mistakes in the written and spoken word seem to jump out at me. Looking back, I now realize the very important part that proofreading played in some of those jobs, whether I was producing quality marketing materials or handling contracts. While most of my jobs required attention to detail, none really fulfilled my love for the written word.
Needless to say when the opportunity to proofread transcripts came along, I jumped at the chance. Why not combine something I love with something that comes naturally to me?
An awesome court reporter mentored me along the way to my goal. I now count her among my clients. I owe her many thanks for her words of wisdom and guidance.
I have experience in proofreading depositions, board meetings, hearings, trials, and EUOs. Those have touched upon a variety of fields and subjects from the commonplace to the technical and expert.
Since embarking on this path as a proofreader, I have also received a certificate of completion from Transcript Proofreading: Theory and Practice.
TESTIMONIALS
What my clients have to say:
"Carrie, I just finished this job and I have to say you did an

AMAZING

job! I was really impressed. This was very good work. For the difficulty of this job, you did especially well."


- A. Smith, CSR
"I enlisted Carrie's services for a project I had. I'm

extremely pleased

with the outcome. Exceptional service is what really makes her stand apart. If you are looking for a proofreader that is professional, friendly, and thorough, then look no further. I will recommend her to others."

- S. Dortch, Solutions Heating and Cooling
"By the way,

excellent job

on this last transcript. You made some great catches and you're doing extremely well with catching things out of context, which I really like to see in a proofer. Keep it up!"

- Galaxy Court Reporting
"I want to thank you again for getting that transcript done so quickly and at such late notice.

You rock!

"

- C. D., CSR
"Thanks, Carrie! Great job on catching my little mistakes in the...transcript.

It made my life so much easier

before having to submit it. You've been such a great help!

- A. Sandoval, CSR
"BTW...

very impressed

with the wrong words you caught. The accent was really hard for me."

- NJ CSR
"Thank you! I appreciate your help very much. Thank you for always being

so detailed

."

- L.T., CSR